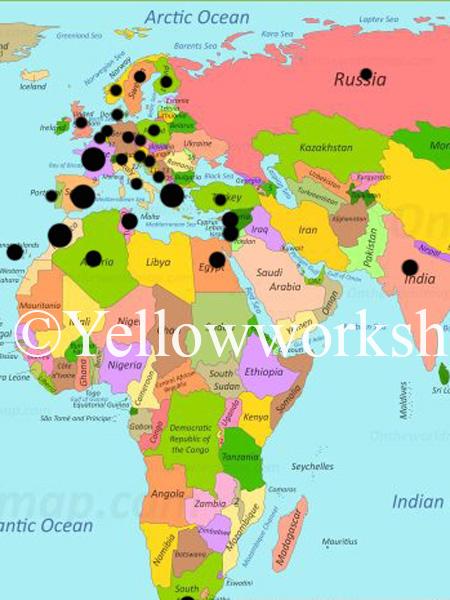 Countries where we have sold guembri to
Here is the map of the countries where we have sold guembri to, made by Hassan Laarousi.
You can see what our customers say about us, on a Trustpilot
Morocco, South Africa, Tunisia, Algeria, Egypt, Israel, Indonesia, China, Japan, Taiwan, Jordan, India, Peru, Mexico, Argentina, Brasil. Russia, Norway, Sweden, Denmark, Finland, Germany, United Kingdom, Poland, Belgium, Netherlands, France, Hungary, Czechia, Austria, Bosnia and Herzegovina, Greece, Turkey, Spain, Portugal, Italy, Australia, New Zealand, USA, Canada.